Replace Stained And Cracked Garage Floors With Durable Polyurea Flooring
If your house has a garage, carport, or shop area that houses vehicles, chances are you have experienced stains on your concrete that are difficult, if not impossible, to remove. Concrete can be discolored by its own right due to inconsistencies in the mixture, low-quality materials, or a host of other issues. However, outside factors can also drastically affect the cleanliness and esthetic of your garage floor.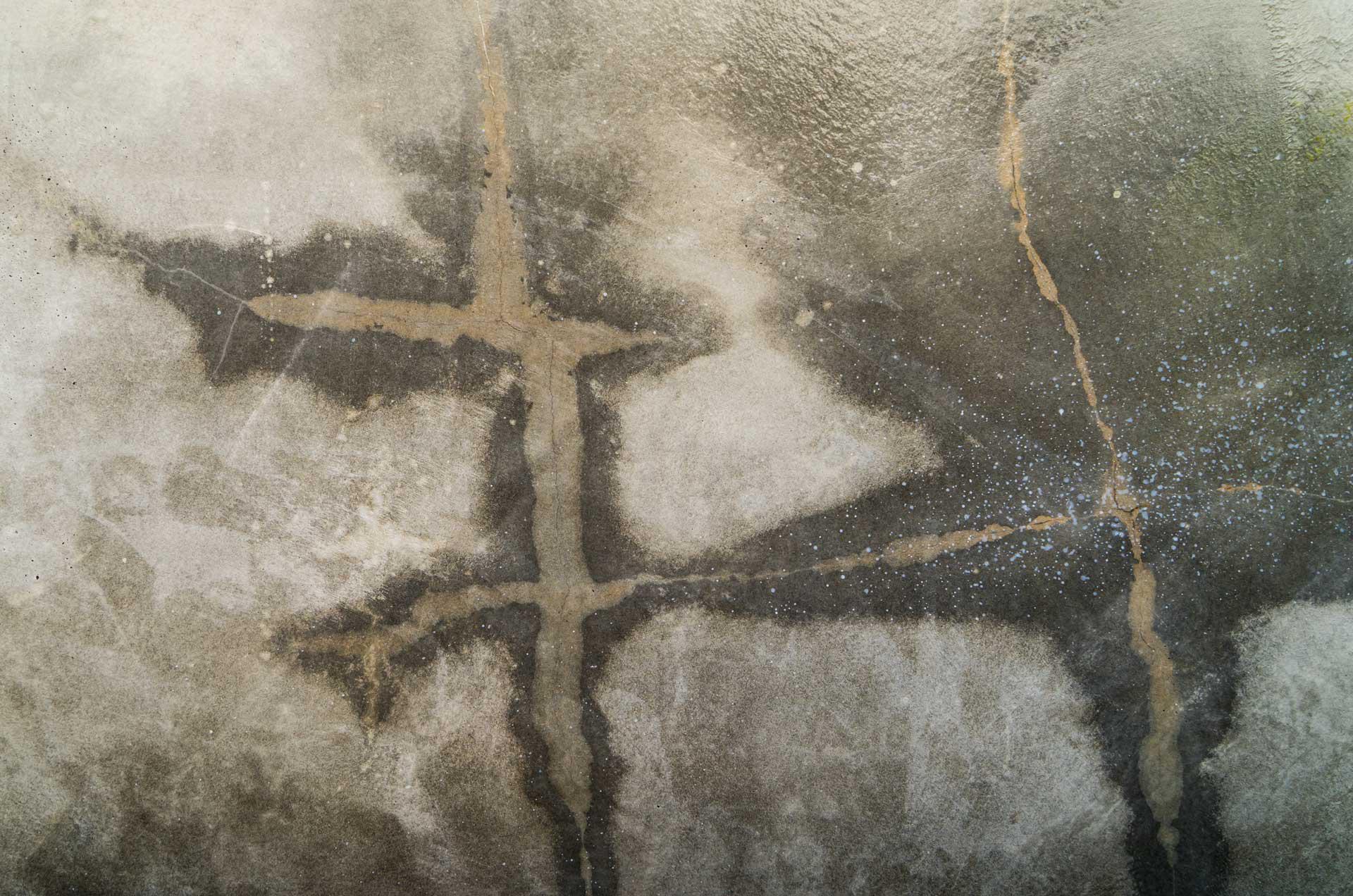 Stains Associated With Leaks Or Spills
Leaks from parked vehicles cause the predominant stains affecting residential concrete areas like garages and shops. Vehicles can leak a variety of substances such as oil, coolant, and rusty breaking fluid. The elements in each of these fluids can cause permanent stains to porous cement, creating unsightly splotches in sometimes large areas.
Cleaning vehicle fluids from garage concrete floors is a difficult task. Due to the surface of the concrete, the stain seeps down into hard to reach layers. Whereas you may be able to clean the soiled surface layer, removal of the stain may be unsuccessful. Many people place disposable materials underneath parked cars to catch any drips and leaks before they ruin the concrete, but this can become costly and cumbersome to keep up.
Bleed Through Stains
Substances from sources other than vehicles can also cause stains on concrete. Contaminants outside of foundation walls, expansion joint materials at the perimeter of the slab, or other outdoor elements can all be causes of hard to clean stains. Such bleed through stains can grow over long periods, oftentimes catching a homeowner completely off guard.
Rusting Iron Or Steel Inclusions
If your concrete contains steel or iron inclusions, either deliberately as reinforcement or by accident, it can become stained when exposed to water. Steel and iron will rust, and any scrap metal in your concrete has the potential to create rust stain that can not be removed. These materials can also cause severe cracking, making total replacement of flooring a real possibility.
Cleaner Alternatives For Your Concrete Garage Flooring
Once reserved for commercial buildings and enterprises, self-priming polyurea flooring is becoming a go-to residential flooring option. This flooring system can be laid over your existing concrete flooring, creating a permanent and easy to clean surface that withstands wear and tear and is stain resistant.
Polyurea flooring comes in a variety of styles and colors, with options designed for your specific needs, covering damage and cracked concrete with beautiful durability. If you are tired of seeing the stained and cracked surface of your shop or garage, contact Memphis Coatings Company today to find out how polyurea flooring can work for you in your space.